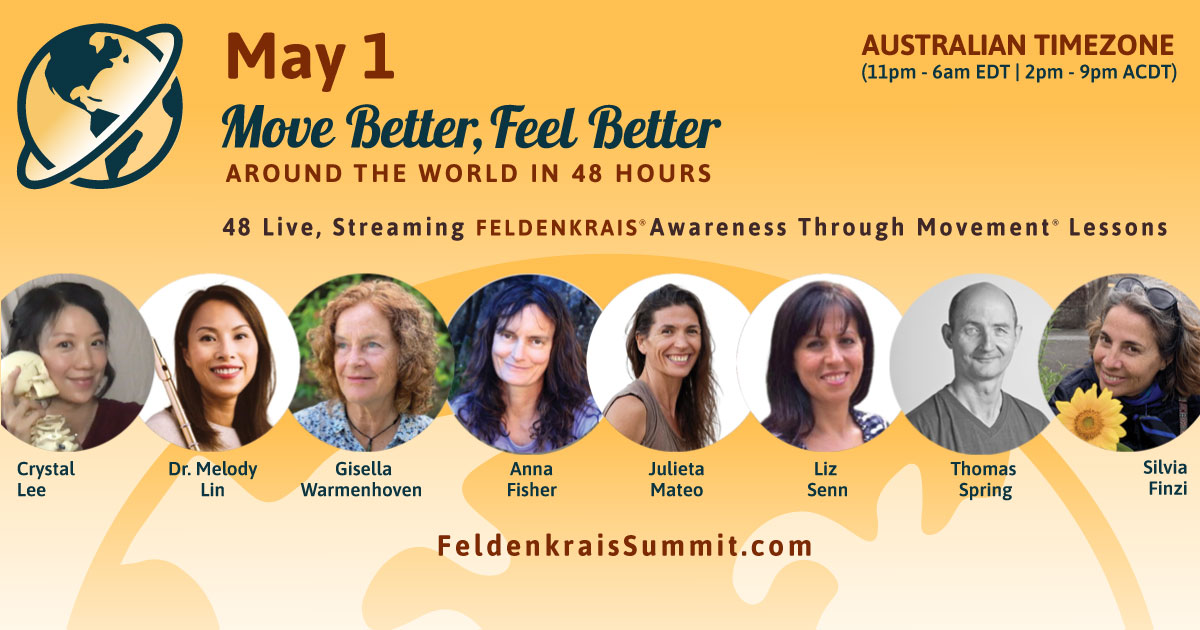 A special discount for you for the next upcoming lessons. Following up from the Move Better Feel Better Summit 2022.
"BECAUSE SELF CARE MATTERS" 
Sign in for the next cycle of Lessons to improve your wellbeing
In this cycle of Awareness Through Movement® series you'll 
learn a gentle way of taking care of yourself, a new way of being and doing!
I am grateful to my students who allow me to explore together new experiences towards health.
I work as a clinical psychologist and have been visiting Silvia for six months. This has been a very valuable experience. She has a gentle, down-to-earth manner and has helped me become more aware of my breathing and bodily state.
This awareness has helped me to relieve my stress levels and aches and pains. The Feldenkrais® Method has also helped in my work with my patients - allowing me to be centred and relaxed as a psychologist."
Saul Gerber-Psychologist -Sydney
The behaviour that I have always recognised in myself, that dark side that I have struggled with all my life, winning and losing, shifted.
I didn't know that at this point in my life, I could learn so much about myself,.
After the lesson, my mood changed, which I also attribute that we laughed in class. I felt more optimistic.
Pablo Barbera- Music Producer- Argentina
Silvia's classes are of excellent quality and very useful to continue with today's busy life. The movements that she proposes allow you to relax, stretch and strengthen the muscles.
Each movement has a specific function, and they are beneficial.
Bodywork with her is highly recommended.
Helga Moraga-Age Care Assistant- Sydney
6 Lessons Starting in July 2022. Au $ 150.-
BOOK YOUR PLACE WITH A special discount of 20% OFF. Au $ 120.-